Experts of high performance materials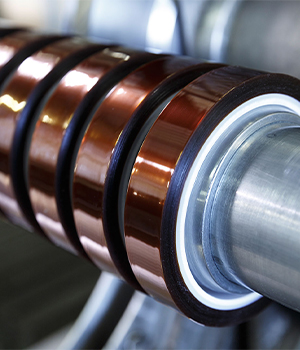 As a fast-growing medium-size privately-owned company, we are regularly changing and growing. From distributor, we have since become a converter of high performance materials, strengthening our strategic partnerships, investing in manufacturing capacities, developing our converting technologies and widening our service offer.
As a key link in the value chain, our objective is to become the partner of choice in our strategic markets.
To achieve this, we continuously strive to optimize our high value-added solutions through materials-converting-service combinations.

Discover your potential

Numerous internships and block release-type training options are offered every year on all our sites. We also offer an international volunteer business experience (the French VIE system) with placements in our sites in Europe and North America. This scheme offers a great opportunity to learn about our Group's various activities and professions, and can lead to a temporary or permanent employment contract with us.
Explore your potential

If you would like to develop your career even further with us, we provide opportunities for you to share your hopes and ambitions and we can support your career development.
Re-invent yourself

And what if you want to change your career direction? Take on new responsibilities? Change your status? Or live in a new country? With us, everything is possible.
Discover our job offers or spontaneous candidate