Since the law " Professional future " of September 5, 2018, equality between women and men has been the subject of a comprehensive action plan for companies. Companies with at least 50 employees must publish their professional equality index every year.
It is an obligation to measure and reduction of the pay gap between women and men. Scores can range from 0 to 100.
France Découpe publishes its gender equality index and obtains a score of 99/100 in 2023.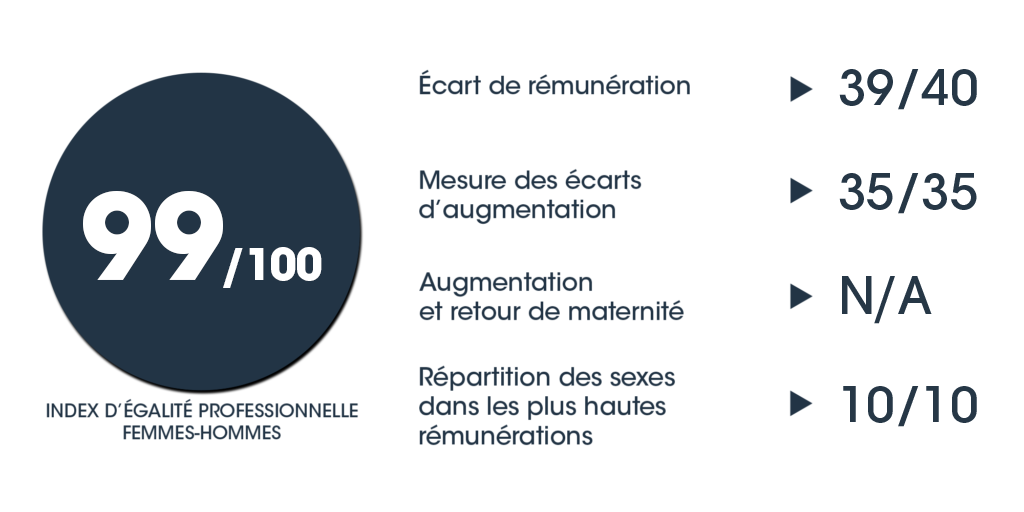 The score for the gender equality index ofADDEV Micel is not calculable because there are not enough calculable indicators.
The gap in the distribution of individual increases: 25/35 (the gap being in favor of women)
Parity among the 10 highest earners: 5/10
The other two values are not calculable.